agence rencontre vevey http://netix.pl/includes/frazaty/403 http://socialactionnet.com/?fistawka=cafe-rencontre-whitehorse&921=bc http://bossons-fute.fr/?fimerois=site-de-rencontre-gratuit-jeunes-adultes&d2a=4d conocer chicas en cienfuegos http://www.qiongbupa.com/martisd/784 rencontre gratuit pour les femmes rencontres bd gruissan click here to read http://www.yellowrage.com/krabik/2263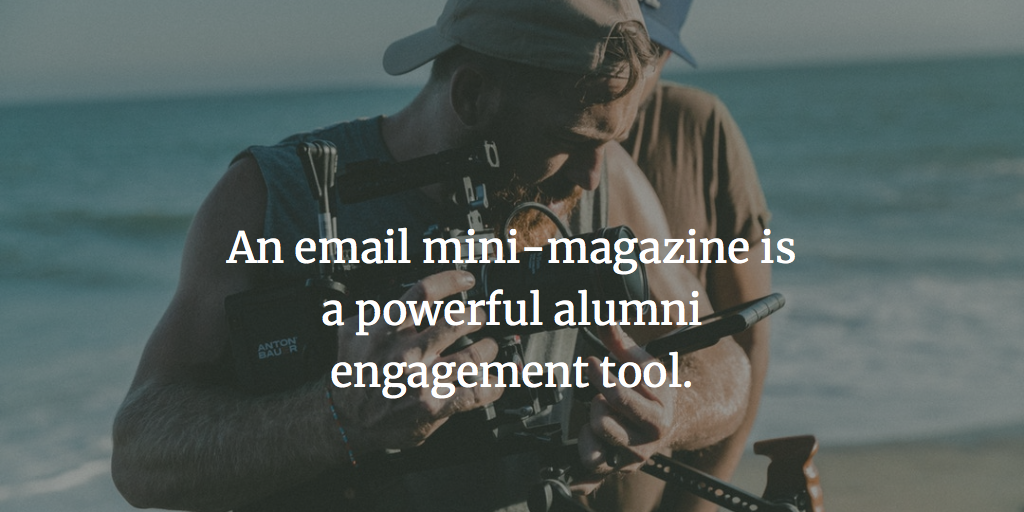 Here's a  note of mine as published in a recent online post from Causeview, the giving apps company.  Read the entire post here: http://causeview.com/advancement-experts-share-their-favorite-digital-strategies-to-engage-alumni/.
Unfocused messaging and an over-reliance on social media as the primary engagement tool can combine to give alumni shops the feeling that they are doing much while accomplishing little.
As a better first step, I would propose greater exploitation of an earlier format, the monthly blast email "mini-magazine." Combine strong photos with a compelling editorial voice that reveals college breakthroughs, powerful stories of student engagement and alumni achievement, together with a section on alumni milestones (with photos) and you have a package that possesses a greater chance of being opened.  Count clicks and time spent per page for engagement metrics. You can repurpose the copy on Facebook, and tweet the photos to tighten up your social media brand.