Changing Lives With Proven Strategies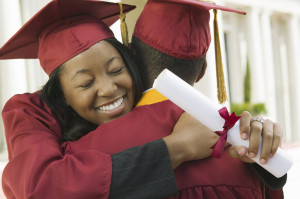 Fundraising Counsel for
Two-Year Colleges and Higher Education
You need fundraising counsel from someone you can trust, who did the work, raised the dollars, wrote the book, and addressed the challenges. You need solutions. And processes. And perspective. You need access to an expert who is ready when you are, available and prepared.
Steve Klingaman, author of Fundraising Strategies for Community Colleges, is the principal and sole practitioner at Fundraising Strategies. He has worked for 30 years in nonprofit development. He has helped colleges and institutions like yours reach their fundraising goals and fulfill their missions — and their dreams.
Practicing the Collegiate Model of
Advancement
The Collegiate Model of Advancement is a systematic application of principles that emphasize your identity as a college. Steve adopts and adapts practices from higher education advancement in a manner that optimizes their power at your college so you can leverage your strengths with proven techniques.
PERSONALIZED COUNSEL
■ On-site consultation by the day
■ Board development and retreats
■ Telephone consultation
■ Staff training
■ Feasibility studies
■ Strategic planning
■ Campaign planning
■ Development audits
■ Collateral material content
■ Office procedure improvement
■ Culture change expertise
RATES: Whether you engage the firm on an informal hourly rate, through an intensive site visit, or by contract in response to an RFP for a feasibility study or development audit, you are guaranteed to receive a great value for brand-name counsel that fits your budget and your needs.
Presentations & Webinars
Steve is an accomplished speaker with dozens of presentations and webinars to his credit for clients including Ball State University, CASE, Blackbaud, Dunwoody College of Technology, MNSCU, NISOD, Scholarship America, and many others. He is a four-time recipient of the CASE Stellar Speaker designation.  Contact him today for an original program that fits your needs, from small groups to keynote speaker engagements.